Dufour performance 44ft – Tack & Gybe
Call us or email for a customised proposal.
Tack & Gybe is a relatively new 44ft racer/cruiser from 2006 is with her sporty design a very competitive yacht.
Also skipper Wim has a lot of experience with regatta sailing, both in open sail boats as well as on yachts. The ship offers a lot of comfort. Both the interior as well as outside do not lack any convenience. It even has electric winches!

Sailing yacht specifications
Type: Dufour Performance 44
Length: 13,67 m
Width: 4,25 m
Depth: 2,30 m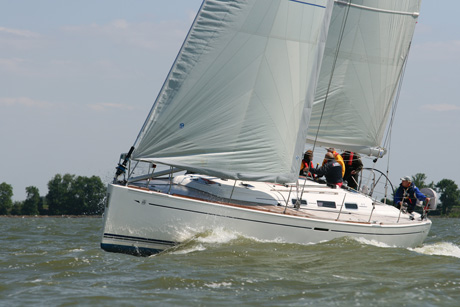 Other sailing yachts and boats