You are here: Sailing Events > Nautical Business Event Locations > Sailing Rotterdam
Sailing Rotterdam and nautical business events
Since 2011 we have extended our services to Rotterdam. We can offer several water events from the River "Maas". Navigating in our superfast RIBs with 80km/h under the ERASMUS bridge will definitely provide you with the so needed adrenaline after a meeting day in the office.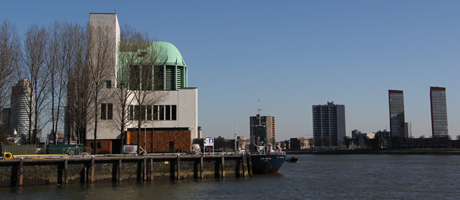 Great meeting locations in Rotterdam
Rotterdam has great meeting locations at or nearby the water. Have you considered to have your business meeting at hotel New York, the "Veerhaven", in the Euromast Tower, or even the cruiseship "De SS Rotterdam" (a.k.a. "The Grande Dame"). We can help you find a great meeting location as well as ensure an exhilarating trip over the Maas at the end of the day.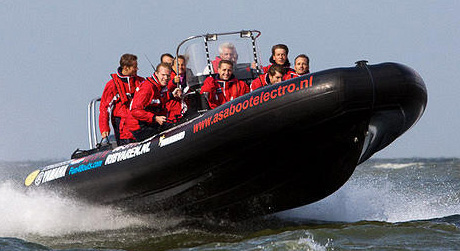 Rotterdam is situated at the water and we can help you enjoy it! Just call us, we are the water experts and will be able to craft events to suit your specific needs, whether for team building or entertaining at the highest level.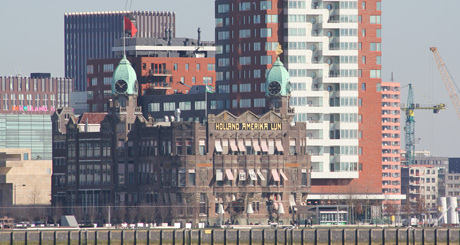 Hotel New York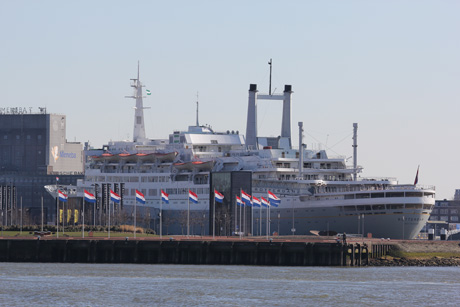 Cruiseship "De SS Rotterdam" for your corporate events
Corporate meetings at great heights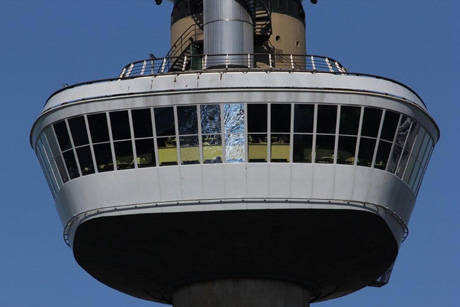 Combine your nautical event with a corporate meeting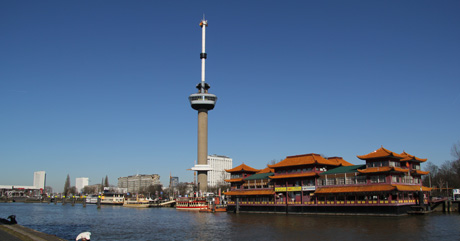 Overview over Rotterdam while you meet
Hotel New York - starting point for you nautical event in Rotterdam
Other locations for sailing events in the Netherlands
Volendam
Pampus
IJsselmeer
Markermeer