You are here: Sailing Events > Nautical Business Event Locations > Sailing Scheveningen
Sailing Scheveningen / the Hague
Water events at the North sea
Sailing or navigating on our RIBs at the North sea feels very different from the relatively flat water on the IJsselmeer. Scheveningen has a fantastic new harbor with great facilities.
There are many meeting locations in the vicinity of Scheveningen Harbor and ofcourse in the Hague which is only 10 minutes away by car.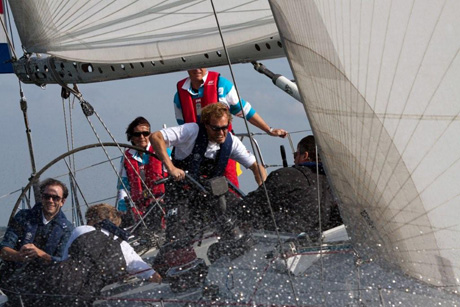 Sailing ath the North sea
Our harbor of origin is Muiden, but since recently we also hold a strong network of sailing race yachts in Scheveningen for a successful day at sea. We can organise match race events, RIB rallies, and even large (industry) regattas fall within our capabilities.
The Hague is situated near the water and we can help you enjoy it! Just call us, we are the water experts and will be able to craft events to suit your specific needs, whether for team building or entertaining at the highest level.
Other locations for sailing events in the Netherlands