About Sailing Events in Muiden
Sailing Events is your partner in watersport events, meetings and festivities, on various yachts and ships from the historic town of Muiden, situated at 15 min from Amsterdam (by car).
Call or email… we will respond the same day. An appointment at our location in Muiden is also possible.
We organize water sport events for groups of 10 to 500 persons. Reasons for these events vary from client hospitality, staff reward & team building, to having client or staff meetings in a different & challenging setting.
Providing team sailing events for experienced sailors is straightforward; the skill lies in organising sailing events that are enjoyable for the novice and the experienced alike. Many of our guests leave with a lasting impression.
All of our yachts are race yachts, ranging from 50ft IOR class boats, to modern race yachts. They are all safe and come with highly experienced skippers and occasionally mates who are accomplished at providing an exciting team environment and carefree day on the water.
We focus on team work engendered through fun and light hearted competition. All of our events require everyone to engage and perform, with us there to facilitate every step of the way.
The faces behind Sailingevents
Gerard Witvoet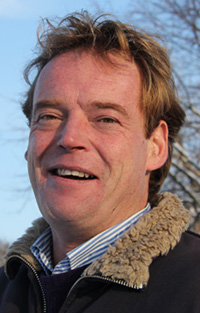 The founding partner Gerard Witvoet has a deep passion for water sports and sailing. The purchase of his first race yacht over 10 years ago, unwittingly became the start of this business.
Gerard previously worked as a sales manager for Oracle but soon realized that his true passion was to be found in the combination of sailing and organizing events. A few years ago he became the co- owner of a 50ft German Frers race yacht "Morningstar".
Over the years Gerard has built a good reputation amongst fellow yacht owners and has a great network around him. Through these partnerships, Sailingevents is able to receive groups of up to 500 people.
Barbara van der Vlugt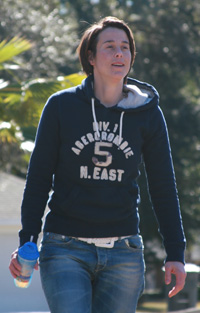 Barbara van der Vlugt, recently joined the growing company. She has a solid background in marketing, both from client- as well as agency side (FMCG & Consulting). She has worked with many corporate organisations from different industries over the last 10 years.
Barbara is passionate about team building and truly enjoys entertaining & hosting on and off the water. She believes that aligning goals and connecting people is pivotal to success in every organisation and she is convinced that sailing can help achieve that. Barbara's empathy, hospitality, energy and eye for detail have proven to be ingredients for a successful event.
Barbara is also an experienced sailor and yacht owner of a Max Fun 35 - "Red Roo" - that she races during regattas in the Netherlands together with her husband.
Related pages