Spectacular RIB Rally on the IJsselmeer
Ride across the IJsselmeer at high speed in one or more RIB's (Rigid Inflatable Boats). This boat can reach speeds up to 80 km/h.
The RIB's have competed in serious races, at home and abroad both at sea and on inshore water. They are optimized for spectacular navigation pleasure and great maneuverability.

The RIB's are available for rent in Muiden but on request we can also take the RIB's to other places in the Netherlands (e.g. Loosdrecht, Amsterdam etc).
This is truly exhilarating and you will feel the adrenaline flow within short amount of time.
The RIB's are often used for larger events in combination with sailing yachts or our seaplane. A ride on it will offer a thrill instantly (after a long meeting day , before starting your evening program also fall within the possibilities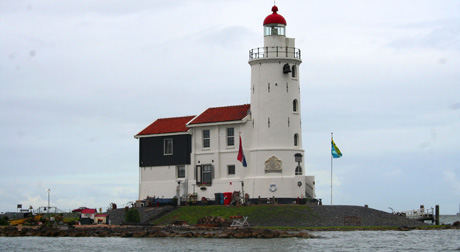 At your request, we can create a treasure hunt program along the IJsselmeer and provide the RIB's with official GPS, charts and stopwatches. But simply navigating at high speed to Volendam, enjoying a nice lunch, and coming back to Muiden also fall within the possibilities.
The RIB's can have up to 12 people on board, and we have several RIB's in our network on offer.
Have a look at our additional water event offerings. This is just to give you an idea of what we can do. Please just pick up the phone and talk to us - we are the water experts and will be able to craft events to suit your specific needs, whether for team building or entertaining at the highest level.
Related pages