Dutch brown Fleet
Sailing Events can also organise these large clippers of the Dutch brown fleet for your corporate event. They can function as "mother ship" from where the rest of the activities take place.

Different ambiance setting with the Dutch brown Fleet
The ship, normally for larger groups (20>), can be used for meetings/presentations. It will function as the central point for all other activities such as regatta sailing, RIB riding, water start & flight in our Seaplane, Parasailing etc.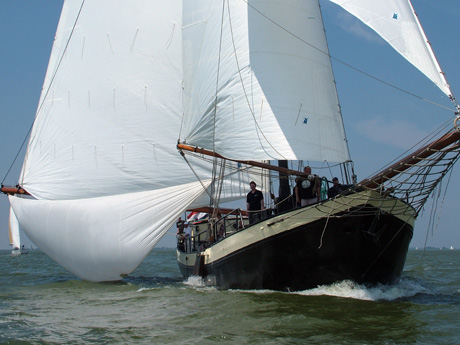 We have different types of Dutch boats within our network with varying capacity.
Check out our water event offerings. This is just to give you an idea of the activities we can offer. We are the water experts and will be able to craft events to suit your specific needs, whether for team building or entertaining at the highest level.
Our fleet